International Conference for Administrative Data Research
21st June 2018

-

22nd June 2018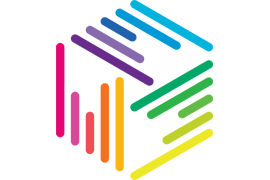 The International Conference for Administrative Data Research is a growing annual event aimed at researchers who use administrative data to better understand populations and societies. The 2018 conference is being hosted by Queen's University, Belfast. Queen's University dates from 1845 and is a member of the Russell Group.
Belfast is a compact city in a remarkable setting, standing next to the Irish sea cradled amongst steep hills.  It has the civic buildings and sculptures, pedestrian shopping, parks, theatres, museums, concert halls expected in any European capital.  It is famed as the city that built the Titanic and a new visitor attraction celebrating Belfast's shipbuilding history opened in 2012.  Rural and coastal areas of the north of Ireland offer some of the best and most diverse scenery in the British Isles, rich in archaeology and history.  The Ulster Scots and Irish traditions have produced outstanding engineers, scientists, writers, musicians and sports people as well as innumerable migrants to America, Canada, South Africa, Australia and New Zealand.
This years conference will focus on four substantive themes reflecting core societal challenges:
Children and Education: This theme covers research that examines the social and economic issues that determine educational, skills, well-being, and other outcomes for children as they reach adulthood and beyond.
The World of Work: The World of Work Theme focusses on the labour market experience of those in, and out, of work.
Growing Old: examines the social and economic issues for individuals, and for society and the economy, as people transition through the period leading up to and beyond retirement.
Health and Wellbeing: This theme focuses on health and well-being across the life-course as an outcome of or a predictor of other socioeconomic states and trajectories. Research that considers either mental or physical health, or the relationship between them, will be in scope.
And two streams on methodology:
Methodological Challenges and Innovations: In this theme we are interested in research utilising or developing cutting edge methodology including quasi experimental design approaches, regression discontinuity, sibling studies, and instrumental variables.
Engagement and co-design: This theme covers research with methodologies using models of co-production: integrated multi stakeholder research teams with academia or government, members of the public and/or VCSE representatives.
Programme
Details of the programme will be posted as soon as they are available.
Cost and Booking
Conference
The conference registration fee is £155 and includes the following for both days: tea/coffee refreshments and conference lunches.
Conference Dinner
We thank Belfast City Council for their kind generosity for the use of the prestigious City Hall, located in the centre of Belfast, for the Conference Dinner on the Thursday evening (21 June). The cost of this is NOT included in the conference registration fee. If you wish to attend this there is a charge of £65 which includes the following: a civic reception hosted by the Lord Mayor of Belfast; a 4-course dinner with wine, followed by traditional ceilidh dancing, with a live ceilidh band.
For further information about Belfast City Hall visit:
 www.visitbelfast.com/things-to-do/member/belfast-city-hall
Booking
https://knock.qub.ac.uk/ecommerce/adrn/index.php
The default method for payment is via secure credit card.  If your organisation doesn't allow credit card payments, payment via invoice can be arranged with the prior agreement of the conference organisers.
Cancellation notice must be made in writing and e-mailed to: [email protected].  If written notice of cancellation is received before 18 May 2018, 90% of the registration fee will be refunded. Cancellations and refund requests received after this date will not be accepted.
Unfortunately, under no circumstances can we issue refunds for no-shows.
---
If you are a member of the ADRN please book via your designated administrator when instructed to do so.