Communicating Your Research to a Non-Research Audience: The One Day Persuasive Presenter workshop
20th April 2020 @ 9:30 am

-

4:30 pm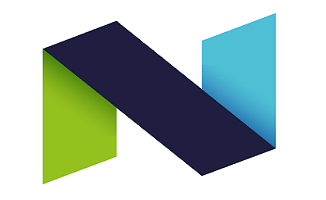 20 April 2020
9.30am-4.30pm
Communicating Your Research to a Non-Research Audience: The One Day Persuasive Presenter workshop
Bespoke Communications
Ulster University
Belfast campus
COMMUNICATING YOUR RESEARCH TO A NON-RESEARCH AUDIENCE: A One Day Persuasive Presenter Workshop
Bespoke Communications
Workshop description
There are times in your research career when it's important to communicate your research to a non-academic audience. Imagine that you're building public engagement for your Research Institute for example, or that you need to recruit participants for a study. Or maybe you're planning on a career in industry after your PhD.
Whatever the reason for presenting to a non-research audience, you'll need to make sure that you present in a way that's relatable and understandable. Attend this fun, interactive workshop to find out how to develop skills that will help you to polish your presentation, so that you get it right first time and every time you stand up to speak.
What will you learn?
Speaker impact. Learn body language secrets to build rapport with your audiences.
Tried and tested structures. Learn approaches to structuring, so that you'll always deliver a great presentation no matter how little time you have to prepare.
Visuals and props. Find ways of enhancing your words.
Harness the power of storytelling.
Grow your confidence. You'll learn how to overcome the nerves and develop a public speaking style that suits you and brings your audience with you.
Facilitators
Camilla Long is a business consultant and trainer specialising in new business development and marketing. Camilla started her career in Tokyo in Japan with Mitsubishi as a software developer. Working for Thomson Reuters, the global information systems provider and Credit Agricole, a top ten global bank, Camilla went on to develop expertise in complex solution sales, counting the world's largest financial institutions as customers.
Prior to establishing Bespoke Communications in the summer of 2015, she developed a wide-ranging Continued Professional Development programme at Ulster University.
Camilla is a member of the Chartered Management Institute and has a BSc in Computer Science from University College Dublin.
Sarah Travers is an experienced broadcast journalist and TV presenter, with a keen interest in stories and the people that shape them. Sarah is a familiar face to many in Northern Ireland, where she was news anchor in the BBC newsroom for 17 years.  Sarah started her career with BBC Radio Foyle, and has presented lifestyle programming for UTV, Northern Ireland's commercial TV channel. As Director of Bespoke Communications, Sarah develops media and crisis communications training programmes for a range of different organisations in the public, private and third sectors. She continues to appear on-screen as a TV presenter on a range of programmes and documentaries.    Sarah holds a degree in Broadcast Journalism from Nottingham Trent University.