How to Prepare and Deliver Effective Podcasts
14th May 2020 @ 9:30 am

-

15th May 2020 @ 1:00 pm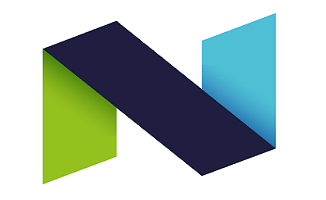 Thursday 14 May and Friday 15 May 2020 – 9.30-13.00
Online registration here
This two-day online* workshop run by two ex-BBC journalists and experienced programme-makers will give you the skills to create effective and engaging podcasts about your research. Podcasts are the most accessible "windows" to view your university through, and yours need to reflect the quality of your institution.
What strikes us about university podcasts is that although the production quality is important, it is the communication skills of the podcaster, and his or her ability to tell a good story, that makes the podcasts effective and helps them stand out among fierce online competition.
Our course will enable you to get the best out of whatever technical expertise or resources you may have.  We help you to pitch your podcast correctly to the target audience, to organise your thoughts and consider the best ways to present them. We will give you the skills to present the podcast in a talk format, and the interviewing skills to make an interview/conversation style podcast.
During our workshop you'll have the opportunity to practise both formats, an audio talk and an on-camera interview. If the majority of participants are planning to create audio podcasts rather than vlogs, we will provide them with an opportunity to record both podcasts in the audio format.
This workshop DOES NOT cover purely technical skills in using recording and editing software, as technical capabilities differ from university to university and from person to person, but we will provide you with a list of useful links to 'DIY' podcasting. As experienced 'radio hands' we will also give you tips on how to make your audio podcasts sound professional.
The Objectives
The course enables participants
to communicate effectively in their podcasts
to pitch their podcasts correctly to the intended audience
to choose the best format for their podcast
The Learning Outcomes
Knowing how to tell a good story in a podcast
Knowing how to plan and structure a podcast
Knowing how to interview colleagues for a podcast
Being able to record a podcast in both talk and interview formats
We have given the course at UCL, UAL and at Birmingham, Southampton, Essex, Brunel, Sussex, York, Sheffield, Greenwich and Oxford Universities, where it has been well received on each occasion. Here are some of the responses:
"Absolutely everything was excellent and very useful. I thought the way the structure and content along with the way the questions have to be set was very useful, and transferable to lecturing or language lessons delivery" Irina Nelson, Lecturer, Modern Languages, Southampton University
"Fantastic session, highly recommended-thank you!" Dr Amy Chan, Research Associate, Behavioural Medicine, UCL
"It was an excellent experience, thank you very much!" Dr Zeynep Engin, Senior Research Associate, Computer Science, UCL
"Both teachers had a very nice complementary interaction, making the workshop interesting" Caroline Pellet-Many, lecturer Metabolism, UCL
"An often overlooked skill for researchers–happy to see this training happen" Gary Parker, Research Coordinator, Global Alliance for Chronic Diseases, Institute for Global Health, UCL
*Please note: this course will be conducted using Zoom, so you will need access to a webcam and microphone. You will also need to attend both dates (14 and 15 May) to participate in this course.