NINE DTP Writing Retreat – CANCELLED
27th April 2020 @ 8:00 am

-

29th April 2020 @ 5:00 pm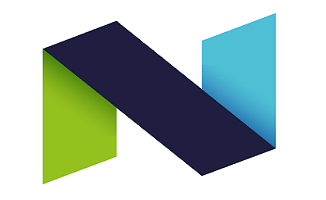 THIS COURSE HAS BEEN CANCELLED OWING TO THE CORONAVIRUS (COVID-19). PLEASE ACCEPT OUR APOLOGIES. IF YOU WOULD LIKE TO BE ADDED TO A WAITING LIST FOR NEXT YEAR, PLEASE CONTACT US AT [email protected]
27-29 April
Writers Retreat Opportunity Ilkley, Yorkshire 27-29th April, 2020
As part of the ongoing development opportunities provided the DTP , we're looking at running a writing retreat at Craiglands Hotel, Ilkley. The environment, where all catering and accommodation needs are included with the event is an excellent venue. For DTP students all funding (including travel) will be provided by the DTP. Previous PhD students engaged with the process have commented that the space to focus on writing was greatly appreciated.
If you'd like to put yourself forward for a place please contact [email protected] in the first instance. Please only book on if you're available to attend. Space for up to 20 students is possible, and will be given out on a first come first served basis.
Writing Retreat Details
There is growing evidence that writing retreats enhance research output. By providing an environment where all needs are met, and time is given over to silent writing and feedback from peers, many Universities have greatly increased their research productivity. Given the priority placed on writing we'd recommend bringing downloaded copies of papers and materials you need to the event, to save time web searching for data during the writing time.
Please read the attached paper, explaining how the retreat operates. The references provide significant evidence for the effectiveness of writing retreats.
The program for the event is shown below:
Day 1 4:00-5:00 Arrival
5-5:30 Introductions, writing warm up, setting goals
5:30-6:30 Writing
Dinner
Day 2 9.15-9:30 Planning
9:30-11 Writing
11-11:30 Break
11:30-12:30 Writing
12:30-1:15 Activity (Walking, Sports, Reading – etc)
1:15-2 Lunch
2-3:30 Writing
3:30-4 Break
4-5:30 Writing
Dinner
Day 3 9.15-9:30 Planning
9:30-11 Writing
11-11:30 Break
11:30-12:30 Writing
12:30-1:15 Activity (Walking, Sports, Reading – etc)
1:15-2 Lunch
2-3:30 Writing
3:30-4:30 Break, taking stock, outputs, feedback, next moves
Departure
If you have any queries or questions don't hesitate to Postgraduate training on [email protected]