New sources of data for social science research
15th January 2018 @ 12:30 pm

-

4:30 pm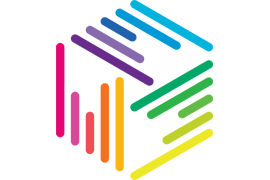 Description
This free half-day event provides an opportunity to catch up with new sources of data for social science research. Presentations will cover examples of research use cases and ways to access each of the following sources of data in the UK:
Administrative data
• Biomarker and genetics data
• Consumer data
For each of these sources of data we will give an overview and consider how they can be used to extend your options for exploring social science research questions.
This event is hosted by the UK Data Service and is organised collaboratively by the Administrative Data Research Network, BLG, CALLS-Hub, Centre for Longitudinal Studies, CDRC, CLOSER, NCRM, UBDC, UK Data Service and Understanding Society.
Level: Introductory
Experience/knowledge required: None
Target audience: Aimed at researchers from academia or elsewhere who want to know more about new sources of data are that are available for social sciences research in the UK
This event has been planned the day before the NCRM event 'Creating Data Policy in a Changing Data Landscape: A Workshop' to enable you to attend both.
Programme
12.30 Coffee and registration
12.55 Welcome and introduction
13.00 Session 1: Administrative data: new research opportunities
Dr Emma White, Administrative Data Research Centre for England, University of Southampton
How to access administrative data. An overview of the Administrative Data Research Network
Using administrative data to answer new research questions: case studies
The importance of transparency and public engagement in using administrative data
13.50 Session 2: Consumer data: new research opportunities
Guy Lansley, Consumer Data Research Centre (CDRC), University College London
The type of data generated by business-to-customer organisations which can be informative of human activity
Some examples of social science research by the Consumer Data Research Centre
Opportunities to work with consumer data (the CDRC data service and the CDRC Masters programme)
14.40 Tea/Coffee
15.00 Session 3: Why do social surveys have biomarker and genetics data?
Professor Meena Kumari, Institute for Social and Economic Research, University of Essex
Overview of biomarker and genetics data available from secondary data resources
The use of biomarker and genetics data in social science research including examples demonstrating country-specific effects within the UK
16.15 Session 4: Data Horizons: Some (further) thoughts on the future of data
Professor Mark Elliot, Cathie Marsh Institute for Social Research, University of Manchester
What data will be coming on stream as social science objects in the short to medium term?
What will future data mean in a social scientific sense
How will data ethics change and evolve?
16.40 Close
Date and Time
Mon 15 January 2018
12:30 – 16:40 GMT
Location
Jisc
Brettenham House
5 Lancaster Place
London
WC2E 7EN