Visually Mediated Research: Using Visual Methods in the Social Sciences
20th June 2022

-

21st June 2022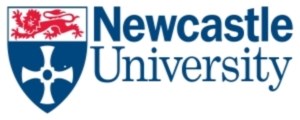 Monday 20 – Tuesday 21 June 2022
PGR Training Space (6.16), Henry Daysh Building, Newcastle University
Facilitated by Dr Pamela Woolner, Prof Elaine Hall, and colleagues
The main aim of this advanced training is to focus on the use of visual methods to mediate interactions and build understandings within social science research. We will consider different types of visual prompts and the processes associated with them; how they can be used within data collection, analysis and presentation stages of the research process. We aim to raise the profile of visual methodology and build capacity across the social sciences in the effective use of this advancing field.
These aims will be achieved through a two day training event, which will involve contributions from a variety of researchers who use visual activities and methods, focusing explicitly on different aspects of data collection, ethics, synthesis, analysis and dissemination. These sessions will draw on diverse examples from presenters\' research, locating the process of \'visually mediated encounters\', and the data generated, within visual research methodology and social science epistemology. This training will provide jargon free exemplars of sufficient critical insight, both theoretical and practical, to engage and inspire participants from across the social sciences to adapt high quality visual methods to their particular research situation. There will be opportunities for participants to undertake practical application of the theory in workshop sessions using a variety of qualitative and quantitative based visual approaches to data generation, analysis and communication.
The workshop is open to all PhD researchers in the social sciences though might also be relevant for those in some arts and humanities disciplines. Attendees are expected to attend both days of the workshop (lunch and refreshments will be provided).
Students registered on a PhD at Newcastle, Northumbria, Durham, Sunderland, Teeside, Queen's Belfast and Ulster Universities can attend free of charge. Catering during the workshops will be provided for you, but travel/overnight accommodation costs must be covered by the participant.
You can book a place here: https://www.eventbrite.co.uk/e/266827707857. The deadline to register is Friday 3 June 2022.
Places are limited, so it is first come, first served. If you are unsuccessful in securing a place, please email [email protected] to go on the waiting list. You can also use this email address to contact us with any queries.