Design-Thinking for Business Engagement Workshop
18th November 2020 @ 1:00 pm

-

4:00 pm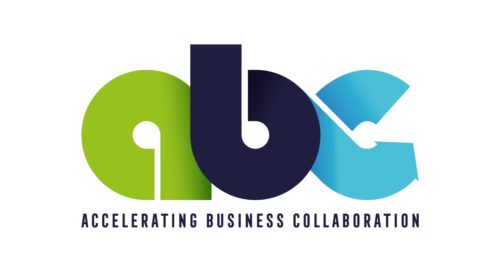 18th November, 2020
13:00 – 16:00 GMT
Location: Online via Zoom or Teams
Deadline for applications: Friday 6th November to [email protected]
Download the application form.
ABOUT
Design Thinking is a creative problem solving process which aims to better understand the end-user, challenge assumptions, redefine problems and create innovative solutions. It is most frequently used in the development of interactive systems. However it can be applied more broadly to a range of other disciplines or services. Understanding people is at the heart of Design Thinking, which makes it an ideal approach for social science researchers to adopt when engaging with the business community.
The approach emphasises developing an empathic understanding of the project stakeholders. This approach is valuable in that the needs of academia and business can sometimes seem orthogonal: academics may wish to develop deep insights through rigorous, and often time-consuming, methodologies and business owners' desire to rapidly exploit an opportunity and see, much needed, return on investment.
This interactive 3 hour workshop will provide an overview of Design Thinking in terms of the basic ideological approach and the five steps involved in the process of conducting a design thinking exercise using examples from the facilitator's research experiences with businesses.
OUTLINE STRUCTURE
Introducing Design Thinking – Introduction to the approach and its current use with the commercial sector and benefit to social science problems

Stage 1: Empathize – Using Empathy Maps to gain an empathic understanding of the problem you are attempting to solve

Stage 2: Define – Articulate the problem statement from a Human-Centred perspective

Stage 3: Ideation – Identify innovative solutions to the problems and challenge assumptions

Stage 4: Prototype – Create solutions using low fidelity tools

Stage 5: Test – Test the solutions and redefine the problem

Close – Summary of challenges and key readings
WORKSHOP OUTCOMES
By the end of the workshop, attendees will have attained an appreciation and understanding of:
Design Thinking philosophy

practical process of design thinking

tools that can be used to facilitate a Design Thinking exercise
FACILITATOR:
Professor of Human-Computer Interaction, and Chartered Psychology, Faculty of Technology at the University of Sunderland.
Extensive experience of working with SMEs to design and evaluate software services on diverse platforms (mobile, desktop and ATMs) in sectors including local government, transport, accountancy, and health. Trained software developers in the use of user-centred design and evaluation methods and embedding of user-centred practices.
Details
Date:

18th November 2020

Time:

1:00 pm - 4:00 pm

Event Category: